Training Sessions and Internal Certifications
TEST
Morning Sessions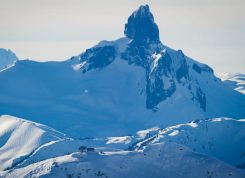 Morning session is one of the greatest privileges for instructors. It is a great way to start your day and improve your skills. In order to make sure that we keep this privilege, please stay with your session leader and be on time. Sessions start at 7:45 at each base. The Newsletter and RPOS will let you know when AM sessions are running. Please sign up for AM sessions in RPOS.

Blackcomb Gondola at Blackcomb Base
Village Gondola on Whistler
Creekside Gondola
If you are late you will not be allowed to load. You must ski/ride with a session leader during session times.
Blackcomb Only:
On any days were we have 15 cm or more of overnight snow (as per the 7:30 snow phone 932 4211), session will wait and load with public. The rule does not exist on Whistler because Fresh Tracks allows for earlier clearance by Patrol.
You must be in uniform
Whistler Only:
Session must only load when Fresh Tracks participants have loaded.
In order to be safe in sessions please adhere to the following:
Warm up before you slide. For pre-ride exercises, consult the SKIRAD app.
First run is at 60% of your speed and challenge level.
Give each other space - do not pass another skier in the group, give space ahead of you.
Do not pass the session leader unless instructed to do otherwise.
Full Day Sessions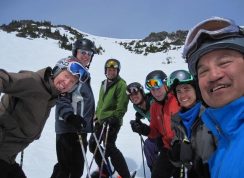 Sessions start at different times and on different mountains. Please click here to Sign up for training in RPOS

You must sign up in RPOS to participate in any on snow session. These hours are tracked, and can potentially earn you a higher wage!

Wearing your uniform on session is discouraged, but allowed if you are called off work and join up with a session.
Here are some examples of our full day sessions.
CSIA/CASI Prep (all levels)
Park & Pipe / Freestyle
Race Training
Steeps / Freeride
Women's Only
Bumps
Guest Trainers
Trainer Development
Assessment & Development
Video analysis
Terrain Exploration
Indoor Sessions
Periodically the school will advertise opportunities for learning off the hill. Stay tuned to the training bulletin boards in the locker rooms, as well as the SSS Newsletters (also posted on the website www.wbsss.com). Again please sign up in RPOS to attend a session.

We will not be hosting any indoor session this year due to Covid 19.However we will be offering some stretching ,yoga and A&D sessions & possibly more this year. Stay tuned for details.
Internal Certifications
Steeps 1
Steeps 1 is an training course that will allow instructors to teach higher level students in specific double black terrain as per the snow school run list progression.
Please watch this 10 min video before attending the on snow portion of the course.
It covers in detail the decision making process , class management principles and the skiing standard.

Teaching Steeps Level 1 Theory Video presentation.

If you prefer reading you can download the Teaching Steeps Level 1 Course Guide.
Talk to your supervisor if you are interested in this clinic, only they can sign you up for it.
Steeps 2
A progression from Steeps 1. Teaching Steeps Level 2 Course Guide
Park Safety
All staff that are going into a Terrain park while in uniform (with or without a class) needs to be signed off by a Park Safety Trainer in a Park Safety Session.

Accessing a terrain park should always be with a group who intends to use the park features - we do NOT allow strictly riding through the park for fresh snow. Pre-Riding to look at features is of course permitted and encouraged.
Upon being signed off, each member will have this 'internal certification' attached to their profile and needs to obtain their Orange Park Sticker from their supervisor/manager or the training department.

A staff member must know and be able to demonstrate the following:
The ability to safely lead a group through the park
Proper take off, landing and rest areas
the skills of popping, buttering, 180s, and skiing switch
Attending our Park Sessions on Mondays will help you prepare for your park safety.
You can also check out these videos:
https://www.youtube.com/watch?v=3f6l9z8kYrQ&feature=youtu.be