Level 2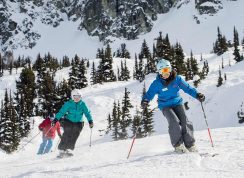 The CSIA Level 2 course will take any skier who has been successful on the Level 1 course beyond the basics. The pre-requisite for this course is a Level 1 and 10 Credits.
The L2 Training and L2 Assessed Training modules are both 2 day, on snow courses. You will work towards skiing with more precision and performance on a greater variety of terrain allowing you to demonstrate beyond the intermediate standard. The teaching standard again, requires more than the basics. The program improves situational teaching skills and understanding of the CSIA technique and methodology.
The L2 Training Course must be completed before the L2 Assessed Training course can be attended.
Education Credits can be accumulated at any time (before, in between modules or after) but L2 status will not be issued until the minimum requirement is met.